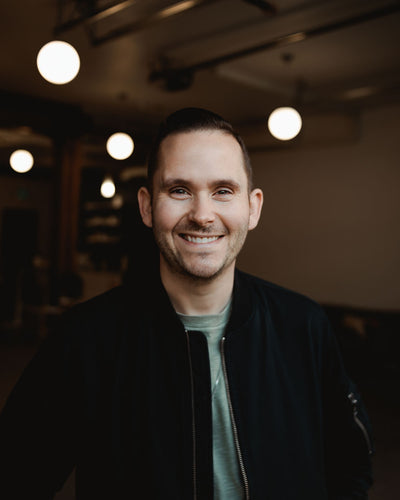 Hi, I'm Vin Thomas. I am a designer, creator, and big kid at heart. I've enjoyed the fun and challenge of puzzles since I was a boy. Having also spent over a decade as a designer for tech companies and startups, I saw an opportunity to bring a modern aesthetic to a classic hobby many of us have enjoyed since we were young.
I launched BetterCo. in 2019 with a small batch of puzzles I designed. When they quickly sold out online, I realized my passion project was evolving into something more and I got to work designing. Since then, I've partnered with designers, photographers, and illustrators around the world to create puzzles that are both beautifully designed and made from the highest quality materials.
With each puzzle, our hope is to inspire you with stunning images and original works of art. Enjoy them up close—piece by piece—and as a work of art to admire when you're finished.
Along the way, we've discovered that puzzling helps people slow down and be more mindful. With the digital world swirling around us, many are looking for more ways to unplug, relax, and find some peace. Some meditate, some puzzle, we do both.
We invite you to unwind with one of our beautiful, modern puzzles and experience a new way to find your chill.
Happy puzzling!