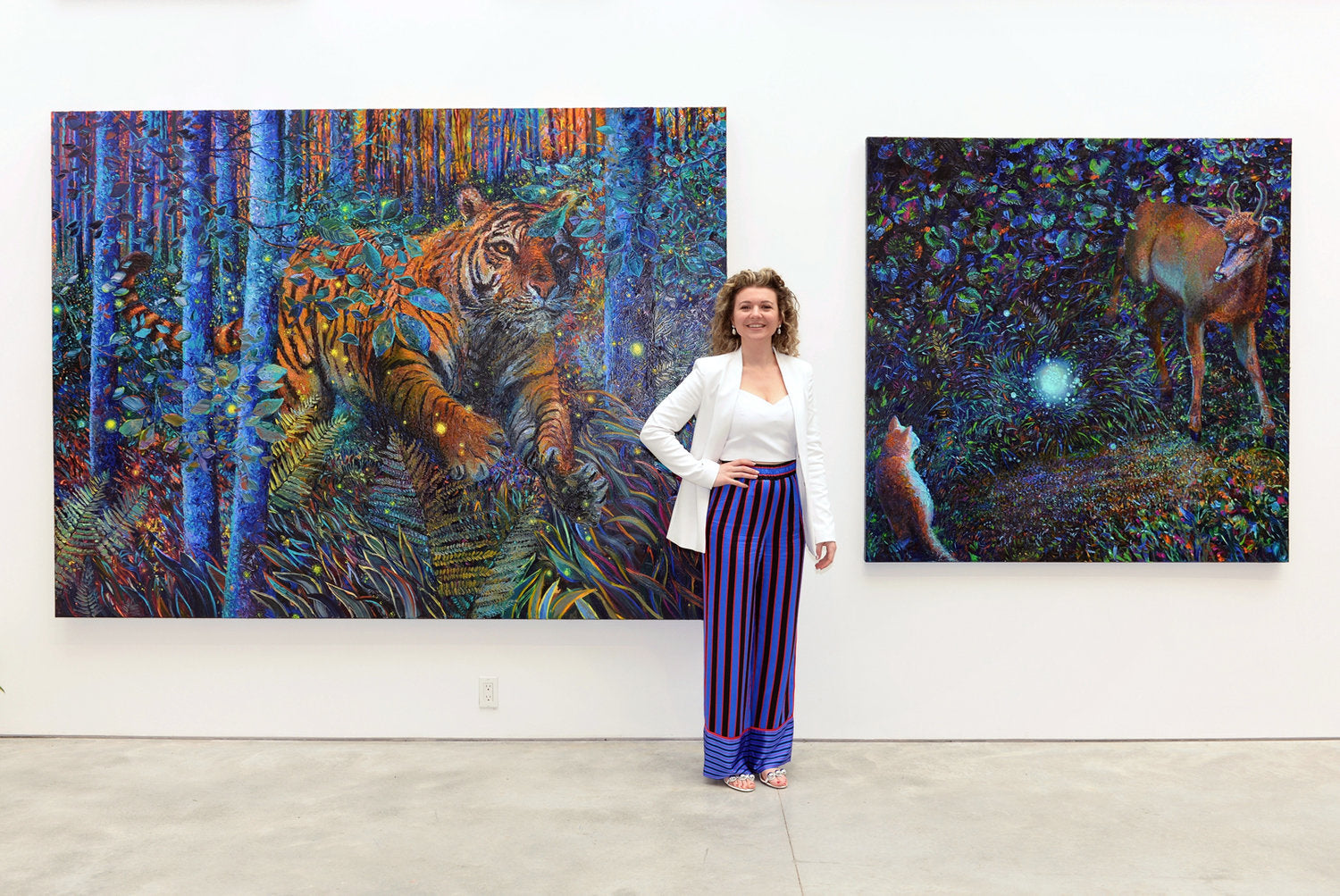 Artist Profile: Meet Iris Scott
 Iris Scott
No paint brushes or palette knives need apply, this finger-paint artist embraces whimsy with the tips of her fingers.
Scott is the artist behind one of our favorite new puzzles, Fox Fire. Each piece of this puzzle is like it's own little jewel, and all put together the image transports you into the warmth of rich fall colors and the crunch of leaves.
Iris Scott has lived all over the world starting with her childhood in Maple Valley, Washington on what she calls a "one family commune" full of animals and stories from her mother, a writer who would spin tales to entertain Iris and her sister.
After studying art in the same halls as the great masters of Florence, Italy Scott's journey took her to Taiwan, Seattle, and then to New York for 6 years where she found success, and critical acclaim for her work.
In 2020 Scott moved her home and studio to the desert southwest of New Mexico. After living in the bustling noise of the city, the quiet and solitude of her home in New Mexico made way for new inspiration and a new body of work that will be showing in spring 2022.
You can find more information, and the art of Iris Scott, at irisscottfineart.com