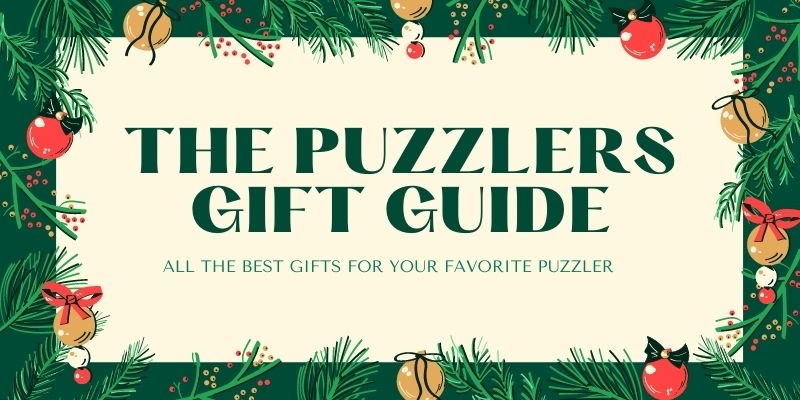 The Puzzlers Gift Guide 2021
It's gift giving season so we searched high and low for gifts that your puzzler will love!
We all know that actual puzzles are always a great choice, but here are puzzle accessories that every puzzler on your list will love!
Coasters:
Yes, they actually fit together! How great is that? We love these handmade wooden coasters by ZealousDecor. 
Puzzle Mat:
This roll-up puzzle mat is great for portability or just for getting the table cleared quickly.
Piece Sorter:
If it's time to level-up your puzzling then it's time for a sorter. There is no way to get through those challenging puzzles without sorting by shape. These sorters by Grateful House are extra large trays with a non slip lining in each sorting box to keep pieces from sliding around.
Puzzling Tray:
Like a tv tray with a twist, this personal puzzle table stands on its own two feet, has sorting drawers to keep you organized, and even has a cover for when you have to get back to real life. You will need the jumbo size to do a BetterCo. 1000 piece puzzle. 
Puzzle Table:
When it's time to take that family gathering to the next level, bring out the puzzle! This table is really an incognito puzzle table. It has a large surface on which to piece whatever puzzle your crew is working on and includes pull out sorting drawers. Everything can be closed up neatly when the dinner bell rings. You can purchase the build plans for a DIY project, or a finished custom built table from Designed Decor.