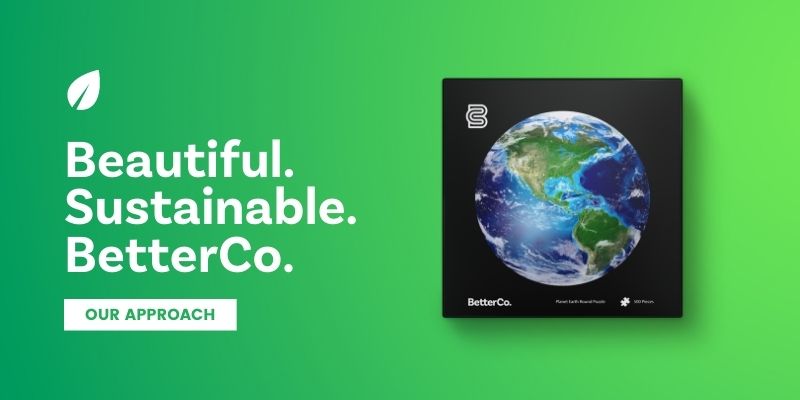 The Making Of A Sustainable Puzzle
What is the Forest Stewardship Council and what does that have to do with puzzles?
In 1993 an industry and NGO partnership was formed to created for the Forest Stewardship Council and they established standards for sustainable forest management as well as tracking chain of custody for forest products, like our puzzles.
This is how we can know that our puzzles are made from 100% recycled cardboard, and not old-growth tropical rain forests! 
The FSC inspects the manufacturing plant where BetterCo. puzzles are printed to make sure it meets their standards for tracking and maintaining materials. They also track the raw materials all the way through the supply chain from sustainably managed forests and new products, to the recycled paper that eventually becomes the puzzle board used to print our puzzles.
This all means that every BetterCo. puzzle is chain-of-custody certified by the Forest Stewardship Council.
In addition to FSC certification, BetterCo. puzzles are made with plant-based inks to create a fully recyclable, non-toxic puzzle. It's all part of our on-going commitment to making puzzles that make a difference.
Beautiful. Sustainable. BetterCo.